This series examines imaginative people from different walks of life and attempts to deconstruct what makes them creative, unique and innovative.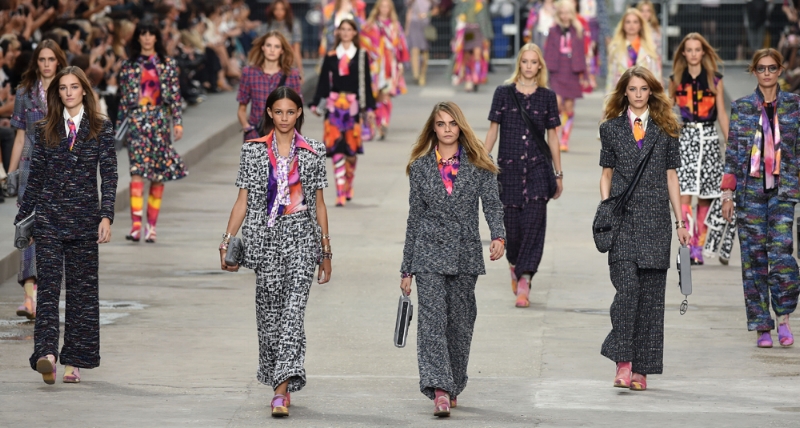 A leader and visionary ahead of her time who had a seismic influence on the world of fashion. From humble beginnings she became a creator of some of the most iconic fashion pieces of all time. Coco Chanel for me is a master of imagination and here are some of the principles that I think we can learn from her.
Focus on creating and designing 'classics'
Quoted as saying 'Innovation! One cannot forever be innovating' her focus was very much on creating classics- which she did with aplomb- the little black dress, two tone sling backs, purse with a chain, Channel No 5- the first perfume to bear a designers name. In 1925 Chanel introduced the legendary 'Chanel suit' – comprising a collarless jacket and well-fitted skirt. It was the epitome of style, yet described by French Vogue as 'Chanel's Ford' because it was suitable for the masses, just like Ford's car! In a world where a lot of the focus is now on the buzz word 'innovation' (actually an outcome of imagination) her commitment and focus on creating true timeless classics is a lesson to all trying to create the 'next big thing'.
Defy the prevailing logic
In many instances Coco Chanel defied what was then seen as conventional fashion wisdom. When she introduced jersey and tweed suits she garnered a lot of negative press. Jersey was a material whose use previously had been predominantly in the manufacture of men's underwear! Scarlet lipstick, also introduced by Chanel, was seen at the time as a colour not suited to 'proper lady's' lips. She also made fake Jewellery acceptable among a clientele who could afford and already owned priceless jewels. The main takeaway her is forget about 'logic', masters of imagination create new logic and push things forward.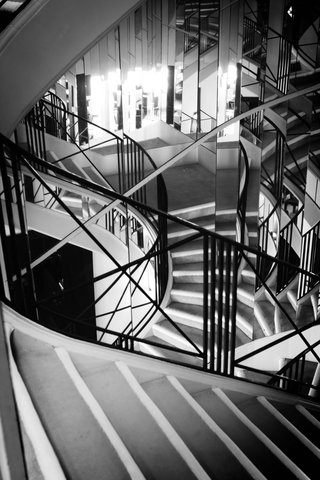 The famous stairs
Constantly seek ideas and get inspiration from everywhere
Once Coco Chanel was heard to say 'Fashion is not simply a matter of clothes. Fashion is in the air, born upon the wind. One intuits it. It is in the sky and on the road'. Chanel gained inspiration from sources as diverse as her male companions and from nature, the Camellia (a large flower, simple leaves arranged in an alternate pattern) became a symbol and motif used throughout her designs. When she was dating the Duke of Westminster she was inspired by his wardrobe to create her tweed jackets and blazers for women. From her home in the Ritz Paris she overlooked the Place Vendome, a hexagonal open area, and this shape inspired numerous watch faces and the stopper for the Chanel No5® perfume bottle. Look everywhere and constantly be 'on'- you never know where the next killer idea is going to come from but you must be 'switched on' to receive it!
---
Collaborating with RTE's The Innovation Show, Katawave's 'Masters of Imagination' is a series where we look at the pillars upon which these interesting built how they work. Learn about their key principles and how to adopt them yourself to create a truly imaginative and innovative organisation. Listen to RTE's radio 1 on Saturday's at 3pm. Or download the podcast on iTunes if you missed it.